GCH MacPhail What Ever M'Lady Wants TKN
Sire: CAD CH Mackanme Iulius Planus Uva Moscato (called Ugo)
Dam: GCHB Mackanme Wicked Live Wire  (called Josie)
Whelped:  9/27/2020
AKC Reg#: RN35641204
PLN 0/0,  DM 0/0,  MO Clear
Aoibheann is an irish name pronounced as Eveen and means beautiful. And this girl is that!! She has picked up the nick name "The Bean".  Such a cutie!
She is very stunning. …. and smart! Before her 4 month birthday she earned her novice trick dog title (TKN) doing 10 tricks on command. Very impressive! And at the first weekend she could earn CH points, she took a 4 point major.. all groomed and handled by her person, co-owner Kathy. Bean is her first show dog. Big Congrats to them!!
Bean finished her Championship in November 2021. She was in the Top 15 SCWT for National Owner Handler Series (NOHS) for the year ended in October 2021. Thanks to a run of NOHS Terrier Group 1 placements, as of Jan 2, 2022, she is ranked as the Number One NOHS SCWT!
LOOK at this Reserve BEST IN SHOW OWNER HANDLED WIN  for Bean and Kathy, June 12, 2022. This Says it all!!!
Still on a roll… Bean took  BOB OH twice this weekend, Aug 20 & 21, 2022, and a Group2 OH!! So awesome!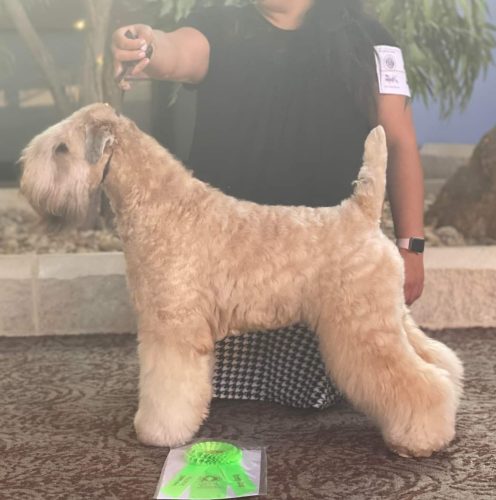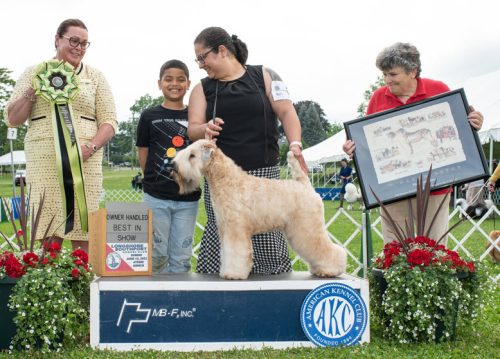 And Bean being Beauitiful!!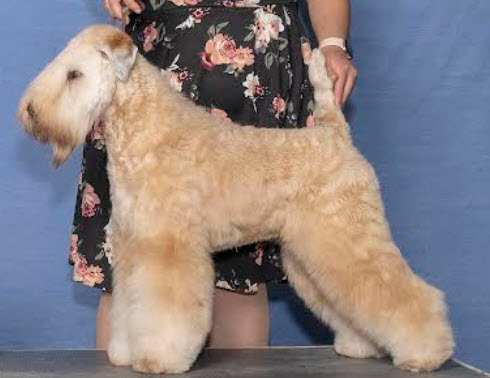 Pedigree of "AOIBHEANN "

Parents
GrandParents
GreatGrandParents
SIRE

CAD CH Mackanme Iulius Planus Uva Moscato (Ugo)

Cameron Brillant
One of A Kind Oisin De Morrigan
Cameron Starlet
Iulius Planus Arancina
Iulius Planus Uovo
Iulius Planus Leccornia
DAM

GCHB Mackanme Wicked Live Wire (Josie)

CH Mackanme Foreign Affair v. Bodasca
CIB AT BE DE VDH DK LU NL SE CH Honeylee's Lord Of My Heart EUW-05
AM CAD CH LUX GER-VDH/KfT CH Dogside's Love Potion for Bodasca
GCH MacPhail A Wicked Good Tale RATN
CH Marymore Hot Pepper Jack
CH Mackanme Tale of Bodasca